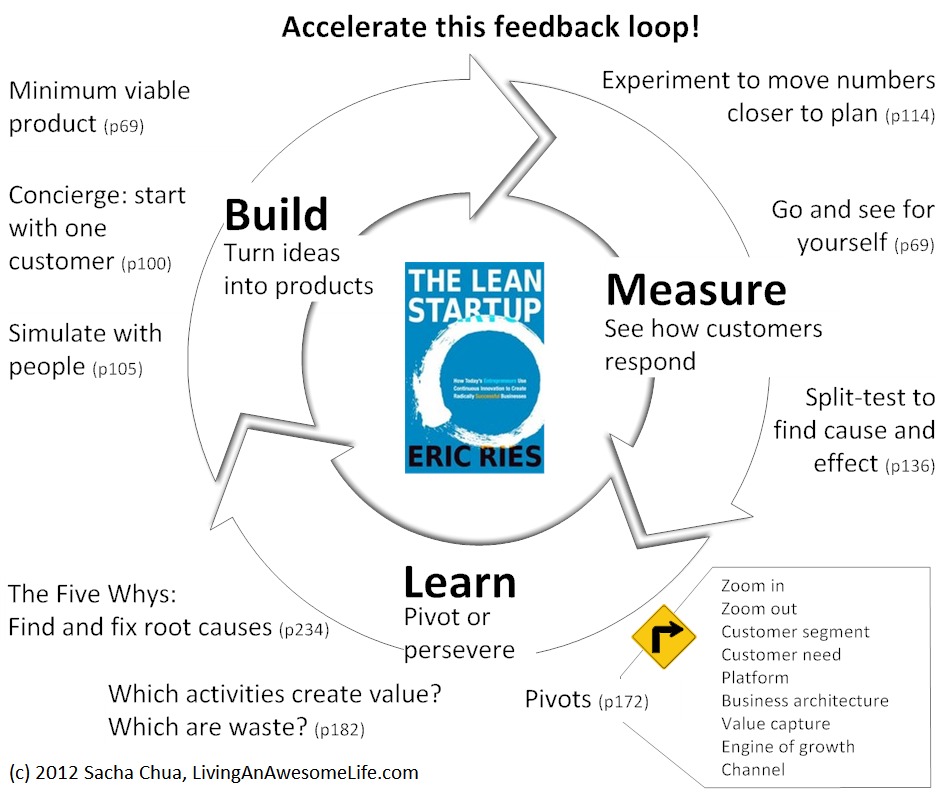 So I've been reading several books lately in an effort to reboot myself. Â One that I found especially interesting was Eric Ries' The Lean Startup. Â As I read, Eric's words resonated with many of the past mistakes I have made. Â In an effort not to make the same mistakes twice I made a Lean Startup cheat sheet full of anecdotes from the book and processes that I can run product concepts or decisions through like the gauntlet.
I thought it might be useful for others so feel free to download it below. Â Let me know if you have suggestions for improvement or if I have left out something you feel is important.
Download Lean Startup Cheat Sheet
Eliot is a software developer by trade and a entrepreneur by spirit. He has built web software for the likes of YMCA, UPS, FedEx, Ford and Harcourt, and helped launch mobile apps like
Coupon Policy
,
TourWrist
, and
Pocket Legal
.
Join him as he learns and shares his experiences of marketing his own products online.
Subscribe via RSS
@EliotDill